The Oakdale-Riverbank-Escalon Branch (ORE), founded in 1962, is committed to the educational, cultural and environmental improvement of our area as well as our world. We offer thought-provoking programs, varied interest groups and the opportunity to socialize with a diverse group of educated, interesting women. We share a common commitment to continued learning, women's issues and community betterment. Our common mission in AAUW is to break through barriers for women and girls. Our branch's primary function is to support and mentor young girls from our community, beginning in junior high with Tech Trek and continuing through high school and college.
Our membership base draws from the three Central Valley towns – Oakdale (population 21,000), Riverbank (population 23,000) and Escalon (population 7000).  There are no barriers to membership based on gender, race, creed, age, sexual orientation, national origin or disability. We are privileged to share membership in the National AAUW and the California AAUW communities.
Current Events – 2020
Healthy Relationships Develop From HARRT:  Debbie Soro Adair, Thursday January 16, 2020, 7:00 p.m.
Since its inception in 2015, the HARRT program has trained 41 youth leaders and peer educators who have, collectively, reached 7,411 Stanislaus County residents (predominately youth) with their adolescent dating abuse prevention education and healthy relationships campaigns.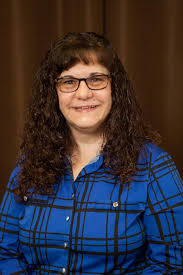 Debbie Soro Adair is passionate about women and girls developing healthy and responsible relationships.  She spoke to us about HARRT (Healthy and Responsible Relations Troup) several years ago and is back to update us about it's growth, development and expansion to Oakdale High School.  
Ms. Soro Adair began HARRT  in 2014 at Enochs High School.  She also brought the Day of Respect to Enochs High and was selected as an Outstanding Woman of Stanislaus County by the Stanislaus County Commission for Women in 2016.
Prospective members in the Oakdale, Riverbank, or Escalon area are invited to attend.   The meeting will be held in a member's home.  Call (209) 847-0271 to make reservations, to get directions or for more information . 
---